Schedule Your FREE 30-minute Consultation: CLICK THIS LINK!
The Relationship Remedy Program
You know the Truth...
There is only one reason to be in a relationship:
To experience the deep and fulfilling love we all long for...
Are you settling for less?
- enough already -
You don't have to settle -
ALL YOU NEED IS SOME HELP!
For a FREE 30-minute Consultation CLICK THIS LINK!
If you and your partner are caring, intelligent, sensitive (well, usually) people...who want to improve personally, and grow spiritually (whether you are "religious" or not) -

And you long to feel happy, loving and relaxed - like best friends and teammates; intimate soulmates...
But instead -
You're fighting, arguing, anxious...walking on eggshells around each other, feeling uncomfortable...being passive-aggressive, making little digs...keeping things on the surface so you don't have to really talk about anything, keeping busy to avoid each other -

Do I have to go on?
Because speaking as a highly-trained psychotherapist, in my objective clinical opinion:
That Sucks!
It's time for a Breakthrough - don't you think???
And no matter how stuck you feel -
Healing and transformation are within your power...
To schedule your FREE 30-minute consultation CLICK THIS LINK!CL
The Relationship Remedy Program - What Is It?
With this program you are paying to get "un-stuck" FAST!
Traditional hourly couples therapy sessions are a long process of getting to know each other, figuring out the issues between you hour by hour, every week or two...
But after working with hundreds of couples as a clinical psychotherapist and a Sufi Master Teacher - not to mention my own 30-plus-year amazing marriage to Maria -
I'm the straight-talking, mind-blowingly intuitive Relationship Coach you're seeking!
I've developed unique gifts of insight, intuition, and expertise that can penetrate all the surface-level drama and - if you are willing to do the work - create swift, radical transformation.
To schedule your FREE 30-minute Consultation CLICK THIS LINK!
IT'S SIMPLE - BUT DEEP!
First my special proprietary questionnaire jump-starts our journey and gets right to the core of your specific situation - clients repeatedly tell me that my questionnaire alone is a cathartic experience.
Then a robust mix of individual and couples sessions with me that creates breakthrough after breakthrough - because I put my heart and soul into getting you results!
When you sign up for this program, here's what we'll do together:
Make a fresh start, so you see each other - and yourself - through new eyes.
Infuse your relationship with hope and promise - and a joyful commitment to real teamwork.
Identify EXACTLY the things that are keeping you at odds with each other - and fix them! No kidding - that's the whole point, right?
No more "walking on eggshells" around each other, ever again - I'm not having it! We'll dive right in to all those topics you've been dancing around , and resolve them for good.
Create a living, breathing energy between you: of mutual love, caring, intimacy, trust, deep peace, fulfillment, playfulness - all the good stuff your heart has longed for!
Learn how to have stress-free intimacy with no weirdness - finally, right?
Establish the foundations, mindsets, and techniques you must master to have an amazing relationship. They are simple but powerful, and you will feel so much better! Don't worry - you can do this!
Create special customized exercises, meditations, and activities to bring out your relationship's full potential.
Establish a rock-solid , unshakeable connection between you - for life.
Learn how you can become exactly the man or woman you want to be - both within the relationship, and outside of it. That's what happens when you get this stuff straight!
To schedule your FREE 30-minute consultation CLICK THIS LINK!
We will explore every aspect of your relationship, and work to craft an amazing, absolutely fulfilling union between you.
This is what we've all longed for - myself included - ever since we were young. I have it with my own wife, and it is all I wish for you.
Of course you have to do the work!
Of course you have to be willing to grow and change!
Of course it's a process, that some need more time with than others.
Of course each couple is unique -
But my commitment to you is that you will know exactly how to create the lives you've been longing for - what a relief!
I have the smarts, the skills, and the hard-won experience to get right to the heart of what you need, and share it with you in a way that feels right and makes sense.
I will bring all of my professional and spiritual energies to your cause -
Come on, it's time!
Schedule your FREE 30-minute consultation now - CLICK THIS LINK!
"Thank you so much for bringing your heart energy to us. It's hard for me to be so intellectually smart, yet so illiterate with matters of the heart...all that has changed now thanks to you...we are working hard on the skills you shared with us. This is probably the most empowered I have ever felt in my life. You are a blessing to watch, a blessing to us, and to the world. You definitely achieved hero status, brother! Powerful Stuff!" - R., Contractor
"I can't believe how just one session with you changed our whole relationship - it was like years of tension and stress just disappeared into our love for each other!" - L., Airline Stewardess
So What's It Cost?
$2997.00 to save your relationship and change your life forever!
(or two payments of $1500)
This includes:
- Two 90-minute individual sessions (one for each of you)
- Six 60-minute couples sessions
- Ray's proprietary, game-changing questionnaire process, and the *many hours* he devotes to studying your answers like he's back in grad school - truly "getting you" inside and out - so we can BREAK THROUGH on DAY ONE with the Real-Deal action steps you've been praying, hoping, longing for! WASTING NO TIME - get it?
-Ray becomes your personal high-ticket Relationship Consultant, focused only on RESULTS!
- Customized homeworks, materials, videos, and support JUST FOR YOU to keep the love flowing, every Day and Night!
If you look around at comparable services, you will see this is a great deal. Nobody will give you the straight-talk, real-deal, INSIGHT, INSPIRATION, and INSTRUCTION like me.
NO mystery, NO confusion, NO "not getting it!"
No dancing around on the surface of the issues -
No getting stuck in the same old dance of personalities-
Just deep care, true insight, and real support -
Your heart will know: this is the straightest path forward!
Straight-talking - Transformative - Visionary - Totally Unique
I keep telling you: schedule your Free 30-minute Consultation - click this link!
"Hey Ray Rivers, I am truly grateful for meeting you. Keep doing what you do because you do it well and you are an awesome man." - C., Emergency Rescue Worker and "Relationship Rescue" client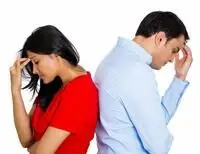 Relationship Emergency Room

For when you need a relationship "
emergency room
," this is a full 105-minute session (one hour and forty-five minutes) in which we get to the core issues where your relationship is stuck, and face them with honesty and compassion. Couples often arrive hurt and angry, but leave kissing and embracing. There are other times when a couple may urgently need a safe space to say things they might not otherwise have the courage or clarity to say - to explore the past - and create the future - with wisdom and care.
I will send you a prep sheet of questions, so we can dive right into problem-solving and getting you solutions! I will also send you follow-up notes.
The Relationship Emergency Room is a flat $497 fee .
"Thanks so much, Ray!! You have been an incredible help and we really enjoyed our work with you!" - B., Research Scientist

"My husband, my marriage, and my family were all in jeopardy a few months ago. It was not until we met with Ray that he transformed our marriage , renewed our marital foundation and trust within one another, and once again we were able to find the deep meaning of love. This is the only therapist that was able to connect with both of us in separate ways and then together as a couple. He is the only therapist my husband was able to open up to and be his true self. There is no doubt in my mind that Ray's sincere compassion for what he does helped us find the 'better us.' Thank you Ray Rivers! " S., Homemaker and Wife of Global Entrepreneur
To schedule your FREE 30-minute consultation CLICK THIS LINK!
"Ray, you are not only a wonderful therapist/mental health clinician, but you are also a beautiful individual. You've helped us work through difficult issues in our marriage that I am not quite sure we would have survived without your patience, excellent service, and expert guidance . After seeking the services of two previous marriage counselors without much success, we were fortunate enough to find you and this has made all the difference. Your kind, gentle and nurturing style taught us how to communicate with our hearts and not just with our heads. Thank you from the "bottom of our hearts!" L., Hospital Nursing Director
I offer a FREE 30-minute Relationship Breakthrough Consultation where we can get to know each other.
This is a high-value, no-obligation consultation where we can:
Get clarity on your relationship goals.
Explore what is preventing you from creating the relationship you want.
Identify specific steps you can take to move towards your goals.
And then move forward - only if it seems like we would love working together!
To schedule your FREE 30-minute "Relationship Breakthrough" Consultation just shoot me a text at 443-201-6083 or CLICK THIS LINK!

Love and blessings to you,
Ray
Hey, there are some great articles on my blog! Click right here for rayriversbeyondtherapyblog.com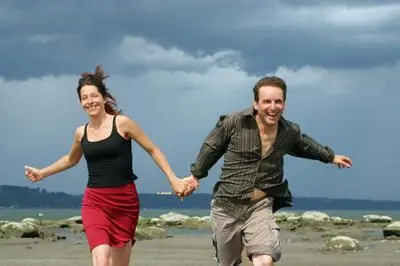 "I have no words for how the deep essence of your energy has affected our lives. You are very strong at your profession and I am so glad to have been able to work with you. Your soul shines! It is so pure and comes from such a beautiful place of love and is so healing. We are practicing unconditional love and nurturing with each other - who knew it would feel better than sex! Thank you a million times in a row!" - J., Graphic Designer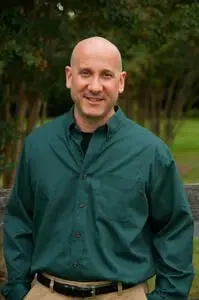 Contact me to schedule a FREE 30-minute phone or office consultation, where we can explore your needs and goals. In this free consultation, you will gain valuable insight, clarity, and perspective on your situation, and we will decide if we want to take the next step of working together.
Terms of Service:
Welcome to Ray Rivers Beyond Therapy Website. The following terms of service (Terms") outline the rules and regulations for the use of our website and the services we provide. By accessing or using our website and services, you agree to abide by these Terms.If you do not agree with any part of these terms, please do not use our website or services.
1. Acceptance of Terms: By using our website and services, you acknowledge that you have read, understood, and agreed to be bound by these Terms.
2. Services: We offer relationship coaching and other therapeutic services that include, but are not limited to, the Relationship Remedy program described on this website page. The information provided on our website is for general informational purposes only and does not substitute for professional advice or counseling.
3.Privacy Policy: Your privacy is important to us. Please review our privacy policy to understand how we collect, use, and protect your personal information.
4. Confidentiality: All communication between you and Beyond Therapy LLC is confidential, within the limits of the law. However, there are situations where confidentiality can be breached, such as if there is risk of harm to yourself or others.
5.Payment: Fees for our services are outlined on our website and are subject to change. We use secure payment processing methods to ensure the safety of your financial information.
6. Intellectual Property: All content on our website, including text, graphics, logos, and images, is the property of either Beyond Therapy LLC, or Therapy Sites, and is protected by copywrite laws. You may not use, reproduce, or distribute our content without our explicit permission.
7. User Conduct: When using our website or services, you agree to engage in respectful and appropriate behavior. You may not engage in any unlawful, abusive, or harmful activities.
8. Limitation of Liability: Beyond Therapy LLC and its employees are not liable for any direct, indirect, incidental, consequential, or punitive damages arising from your use of our website or services
9. Termination: We reserve the right to terminate your access to our website and services at any time if you violate these terms or engage in any harmful conduct.
10. Governing Law: These terms are governed by and construed in accordance with the laws of the USA without regard to its conflict of law principles
11. Changes to Terms: We reserve the right to update or modify these terms at any time. Any changes will be posted on our website, and your continued use of our website and services constitutes your acceptance of the modified terms.
By using our website and services, you agree to comply with these terms. If you have any questions or concerns about these terms, please contact us at [email protected]
Last updated 8/15/23.
Thank you for choosing Beyond Therapy LLC